Images in your newsletters.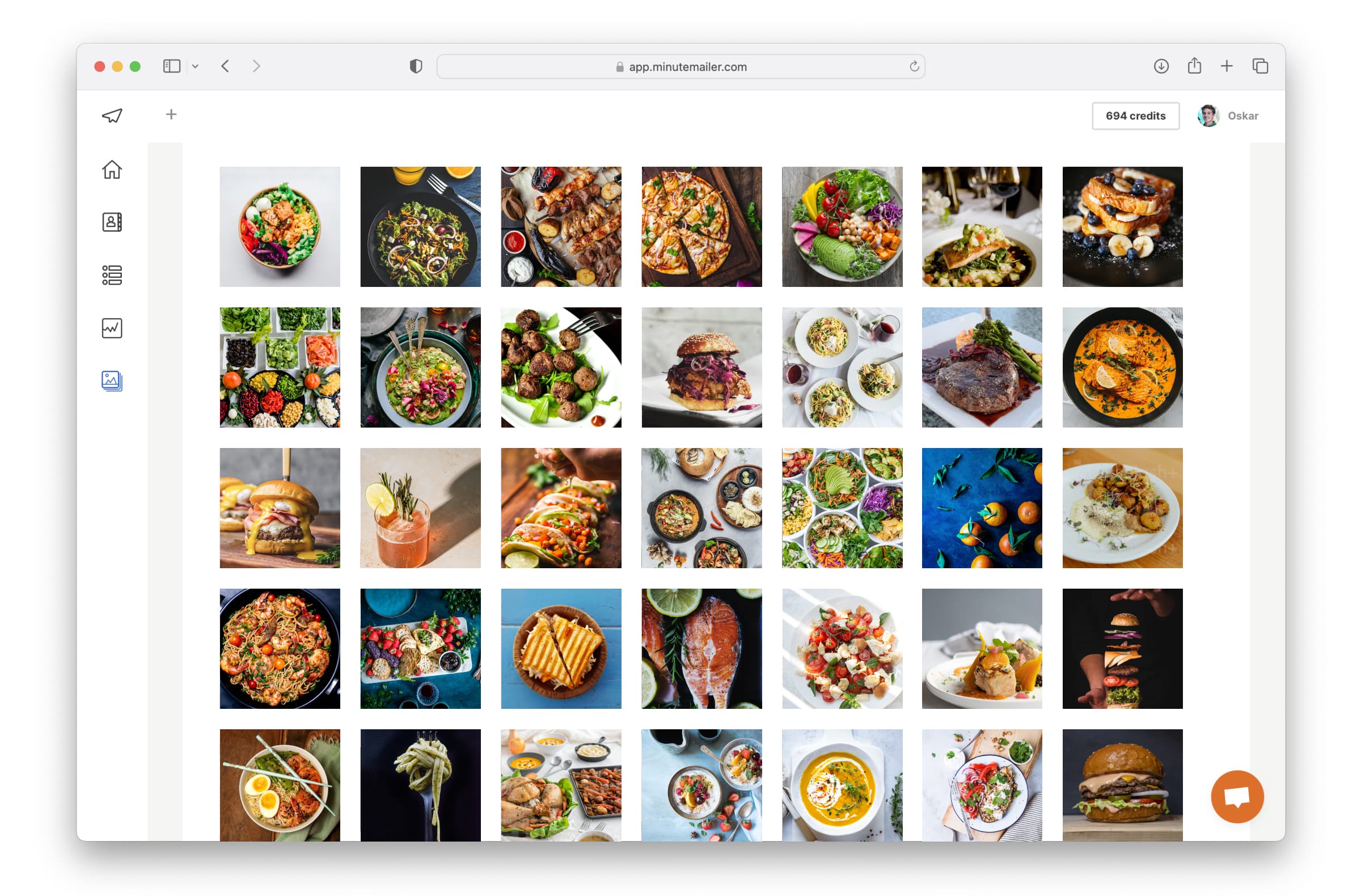 A picture says more than a thousand words is the saying, and that applies to email marketing as well. A few good images can make a big difference. Use the built in file library to save all your images in Minutemailer.
Upload you images.
Go to your file library in Minutemailer to upload your images. You can upload images in the formats JPG, PNG and GIF (including animations). Add the images you will use in your emails and newsletters. Write alternative text as well and if it's a product, link to your website to make it smoother to add them to your next newsletter.
Create images with AI.
Do you quickly need an image for your email? Create an image with AI by describing the image you need. We create the image for you in a few seconds and if you like it, you can use it in your next newsletter. Magic!
Create email from image.
When you select an image in the file library you can also choose to create an email from the image. Then a new email will open up in the email editor with the image already in place. A fast and easy way of creating a great email.
In the email editor.
In the email editor you can easily pick images from your file library when creating an email or newsletter. Search among your images and insert into the email. Move around images and adjust margins as needed to create the perfect layout.
Guides to